The future is about sustainable options and improving deficiencies.
We're normal individuals with a shared passion for sustainable options that have a positive impact on our environment. Our goal is to give an alternative to paper business cards by revolutionizing the manner in which contact subtleties are shared.
Great is the foe of incredible. Regardless of whether you're building items, thinking about clients or cooperating, the wow is in the subtleties.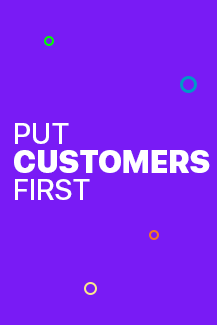 Regardless of whether it's a first-time business person, independent venture or partnership, no customer is too small. Understanding that it the customer that makes the product incredible.
Abandon your conscience, grasp receptiveness. Identify be deferential of others. Offer genuinely, welcome criticism and energize understanding.
At the point when you take possession, no activity is excessively little. Go well beyond to set each other up for progress. Remain connected with, be adaptable, and make the best choice.